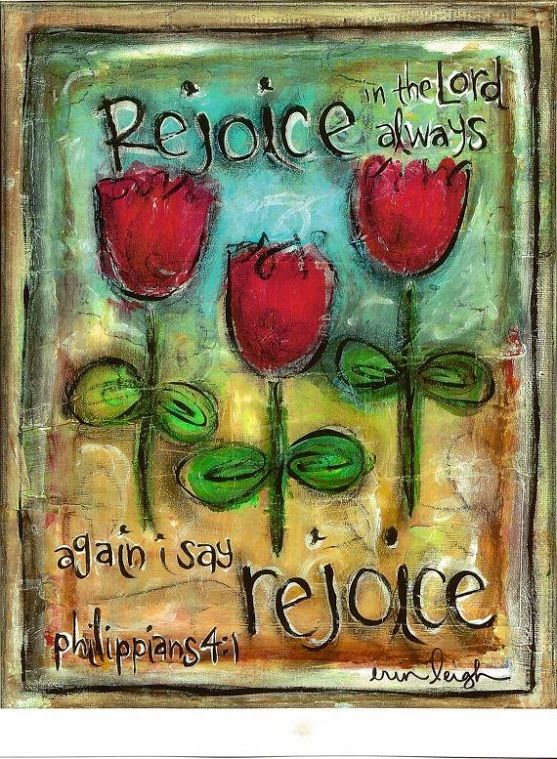 REJOICE IN THE LORD ALWAYS AND AGAIN I SAY REJOICE!
Life isn't always going down the road we would like.  Things get in the way of our happiness, and sometimes we are just plain caught off guard.  But in everything we can still rejoice.  It might not come overnight, it might be hard to find reason to rejoice, but God clearly wants us to remember him through our rough patches and difficult times.  The only way I know how to keep him fresh in my mind is to talk to him and rejoice in him. Even through the pain.
So, if you are reading this and are going through a really tough time, STOP and rejoice in the Lord! Rejoice that you have him by your side and that you have him to turn to.  Rejoice that he is good, consistent and loving. He's never changing, kind and consistent. Rejoice that he believes in you, gives you strength and picks you up when you are weak. Rejoice that he is who he says he is.
Rejoice in the Lord always and again I say rejoice.
Phil 4:1